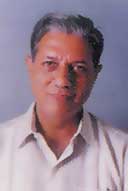 Marzban Jamshidji Giara was b

orn in 1942 in Navsari, India in a simple but religious Parsi Zarathushti family. He had the good fortune while at school to attend navjote classes for seven years every Saturday evening conducted by The Dadar Parsee Youths' Assembly. At Ranina Day Nursery and at J. B. Vachha School he learnt devotional hymns and Gujarati in primary school, which has proved immensely useful to him. A science graduate of Bombay University with a postgraduate diploma in Marketing Management he served for 14 years with IBM as computer marketing professional. Keenly interested in self-development, he is a life member of Bombay Parsi Association, Iran League, Bombay Management Association, British Council Library, Computer Society of India, Indo- American Society, K. R. Cama Oriental Institute.

In the span 14 years since 1987, Marzban managed to produce many firsts including the first ever illustrated Global Directory of Zoroastrian Fire Temples, The Zoroastrian Pilgrim's Guide, Parsi Statues and a dozen other books, some authored or compiled by him, some translated from Gujarati into English.