For ancient Iranians driven by their concern for the environment, the bodies of dead people would be committed to high-walled enclosures on mountains in remote areas. The decaying flesh would be devoured by vultures. The exposure to the rays of Sun would ensure faster decay and destruction of contagious germs. Months later, the remaining bones would be sprayed with strong acidic compounds for dissolution. This was the disposal system used by Zoroastrians of Iran, who did not see it right to use land otherwise fit for agriculture as grave yard. The high wall enclosures were to keep wolves, and other four legged animals out.
War Dakhmas ˿ dating back to at least the time of the Achaemenian ˿ was a makeshift and rapidly built enclosure on mountain or hill-top close to the war zone where the remains of soldiers lost in the battle were moved to.
Typically situated in the remote areas close to the boundaries of the Achamedian, Parthian and Sasanian empires, war dakhams were not common in the heartland of Iran. The last war dakhma of Iran is a note-able exception.
Driving north on the highway from Kerman city to Mashad and carefully viewing the hillsides to the West some 15 miles outside the city, the ruins of the last war dakhma of Iran can be spotted. Its sudden build and commissioning took place in 1721 CE in the immediate wake of the massacre of thousands of innocent Zartoshty villagers of Kerman by an invading of Islamic Zealots from Kandhar.1
A pictorial tour of the ruins of the War Dakhma based on photographs taken in Dec. 2003 is presented for your viewing. May we not forget the thousands of lives taken away, all innocent victims caught in the cross fire of fanatical Sunni-Shiat hatred.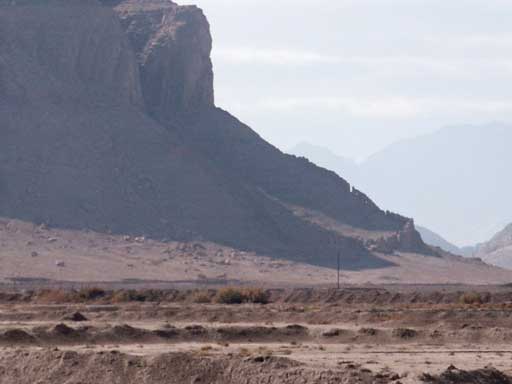 View of the ruins of the War Dakhma of 1721 from the Kerman-Mashad Highway.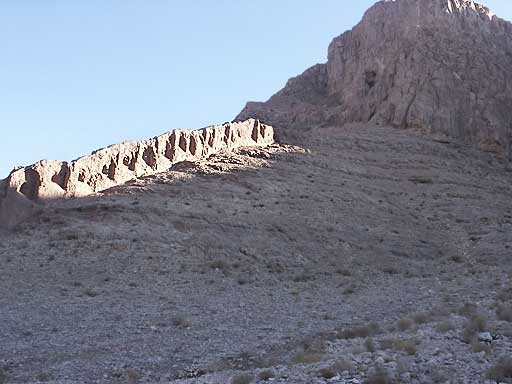 Another view from outside looking into the Dakhma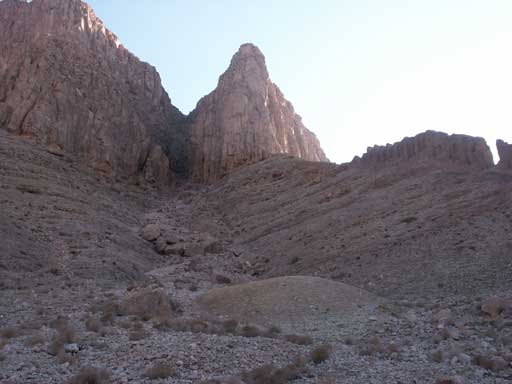 Closer view from the mountain side.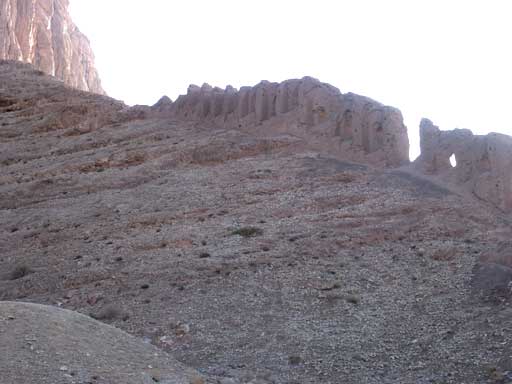 View of portion of the Western wall from the outside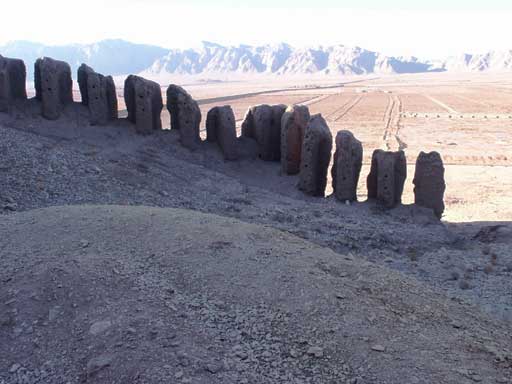 View from inside looking at the portion of the Western wall
View from inside looking at the entrance through the Northern wall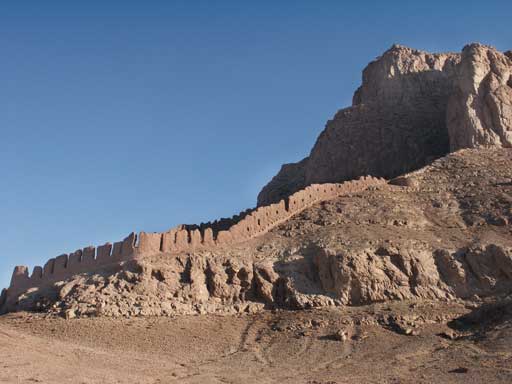 View from inside looking towards the Southern part of the dakhma enclosed by the rising mountain. The construction of the walls continued to its completion after the commissioning of the dakhma.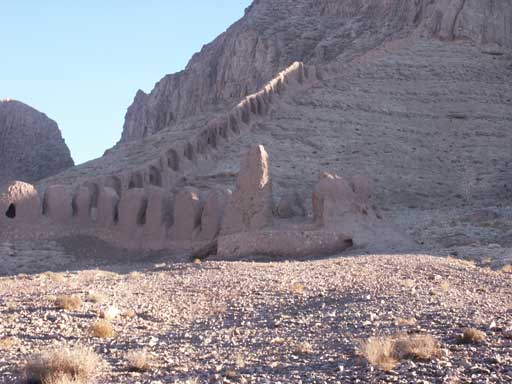 Another view from outside looking into the Dakhma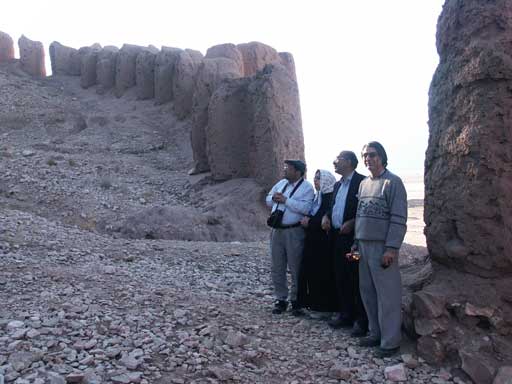 View from inside looking at parts of the Eastern wall of the dakhma