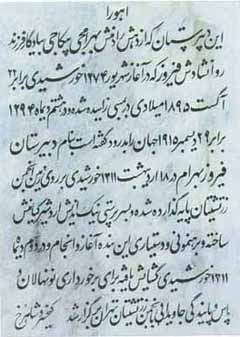 The initial dedication of Firoze Bahram high school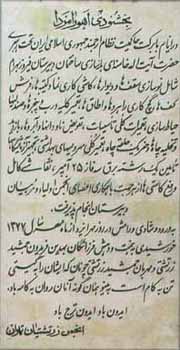 The final dedication of Firoze Bahram high school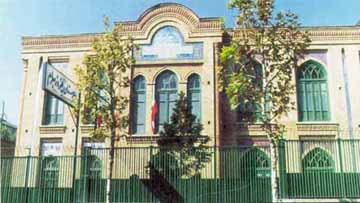 Main view of Firoze Bahram high school building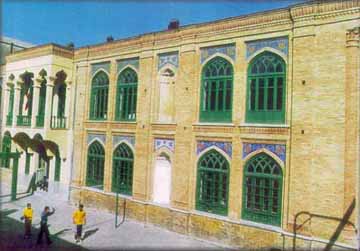 Buidling view from the main school yard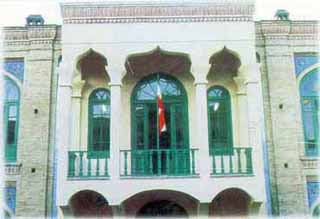 Front balcony facing the front school yard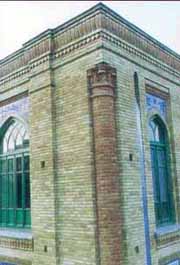 Building corner facing the side school yard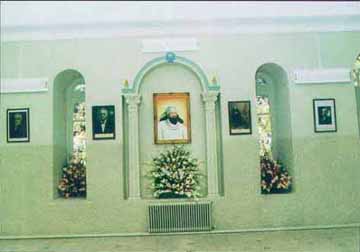 Main hallway entering the Firoze Bahram high school.
Firoze Bahram High School is a Zarathushti landmark in Tehran, which has served the Zarathushti and Iranian community for close to 66 years. A generous donation from Behramji Bikaji, a Parsee family from Bombay, India in the memory of his lost young son Firoze made available the funding for such a magnificent institution. Young Firoze was born on August 22nd, 1895 and passed away on December 29th, 1915 leaving his family in great grief. The late Arbab Keikhosro Shahrokh who helped leading several other Zarathushti projects in Iran championed the Firoze Bahram High School project.

Firoze Bahram Highshool throughout its long history has been recognized as the cradle of excellence in education. Prime ministers, Hassan Ali Mansur and Amir Abbas Hoveida were both graduates of Firoze Bahram. Many cabinet members and high executives were educated at this Zarathushti highshool. Several reputable Iranian teachers and educators started their career in Firoze Bahram, and moved on to other educational institutions propagating that excellence they received.

The fortunes of Firoze Bahram High School had declined during the past two decades. Lack of financial and human resources took its toll on this institution. Sections of the building were closed off due to structural unsuitability and lack of repair. Fortunately the great spirit which has always existed in our Zarathushti community had seen the need for restoration of Firoze Bahram building. A restoration project with the goal of the architectural preservation of Firoze Bahram highshool started. Generous donations from philanthropic Zarathushtis -- Fereidun Zartoshty, Mehraban Zartoshty, Mavandad family, Namdaran family and Mehraban Khosro Amanat and many others helped in funding the project. New facilities for laboratories and a computer system enhanced the existing teaching facilities.

It is with my great pride and pleasure to report that the restoration project has ended with great success. Firoze Bahram Highchool's is once again a rising star amongst the educational institutions of Iran. Our gratitude goes to those great souls who made the restoration project possible with donation of their efforts and charity.