The Ethical Thought Proposed by Zarathushtra
Dr. Jose Luis Abreu

This article discusses the original formulation of ethical norms and value system taught by Zarathushtra and its significance in the context of today's human experience.
How Do We Worship, How Do We Pray
Dina McIntyre
Dina describes
different prayers in the Gathas, including the "asking" and the "giving" prayers, and how they affect our lives and our world.

Setting The World Alight, Reflections on Frashkart
Ryszard J. Antolak

Drawing on younger Avesta, the Gathas, and later Persian sources,
Ryszard
Antolak presents a thought provoking view of renewal and evolution towards perfection.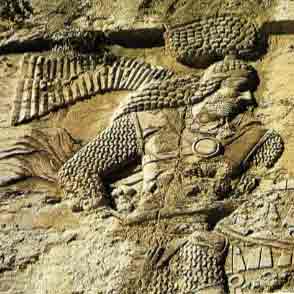 Relief of Ardeshir's victory over Ardavan V in Firuzabad.
Jamshid Bahman Jamshidian


Firuzabad -- A Sassanian Palace or Fire Temple?
Jamshid Varza
Is this the site a Royal Palace built by Ardeshir, the founder of the Sassanian Dynasty, or is it the site of a Fire Temple?

Take a visual tour of this magnificent site, learn about its history and figure out the answer to this ancient riddle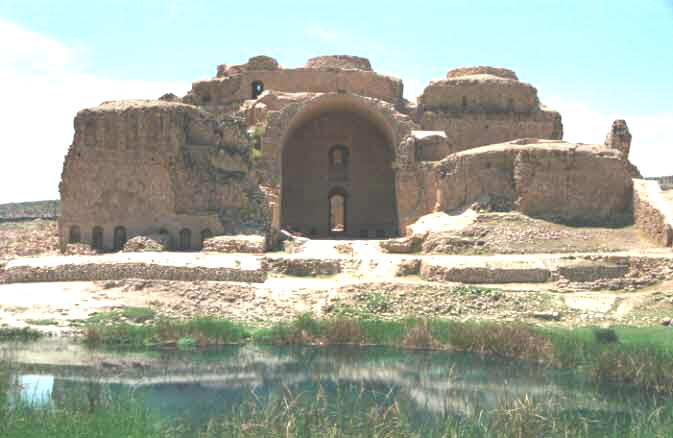 Historic ruins in Firuzabad, near Shiraz in central Iran


A Traveler's Observation of Parsee community in the year 1831
Josiah Condor, ca. 1831
"The modern Traveler": A book describing the customs and cultures of people living in various parts of India to Western travelers of 19th century. The fourth volume dedicates several pages to the Parsee community of Bombay.

A Year Amongst the Persians
Ardeshir B. Damania
Edward Granville Browne, the 19th century world famous scholar of Persian language and literature spends the year 1888 living and traveling amongst Persians. In this book he shared his insight and experience with his readers.